10: Giant Beltbuckles

Buckles have no purpose other than for looks. And if you want to draw that much attention to your crotch…stop wearing pants. Besides, is this a Twighlight Zone episode and you fell out from the 70's with that look?

9: White Guy Doo-Rags

White guys wear bandanas, that's just how it works. You don't wear turbans do ya? Stop biting other people's styles. C'mon, I mean really, white guys, why can't you do your own thing? Stop with the FUBU's

8: Club Shirts

Designer T-shirts? It's a t-shirt. If Louis Vuitton made flip-flops and ear-muffs would you be wearing those to the club?
7: High Socks w/ Shorts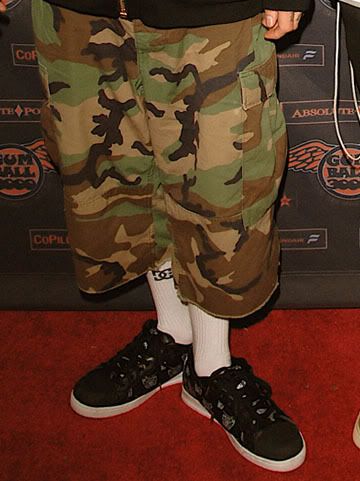 Please tell me this is just an homage to your grandfather who made his fortune selling tube socks. Ugly calves, huh?

6: Sweater Vest

I can understand this if you were born with no arms because then there would be no need to keep just your torso warm.
5: Extra, extra long shirts

The only plus to wearing extremely long shirts is if you crap your pants, you can either use the extra material for toilet paper or pretend you are making Man-Dresses fashionable.
4: Popped Collar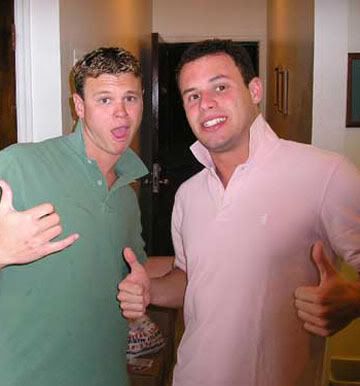 You are so fargin cool, too cool for me to hang with ya. Now, get a life and quit being a POSER!

3: Droopy Britches
I really, really, really, don't wanna see your CK underwear
2: One-legging It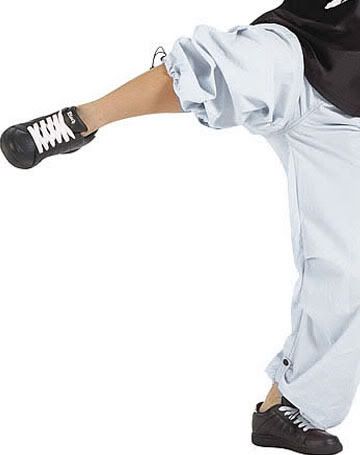 Where I come from, this means, "You are holding." (Drugs) Don't be surprised if I ask you if you've got anything? Don't be surprised if I bitchslap you cause you look at me stupid.

1: The Guido

Thank you for confirming the fact that you have chest hair. Because I'm sure that's all anyone wanted to know. You are just soo soooo soooooo sexy.